Port Arthur - History, Nature and Food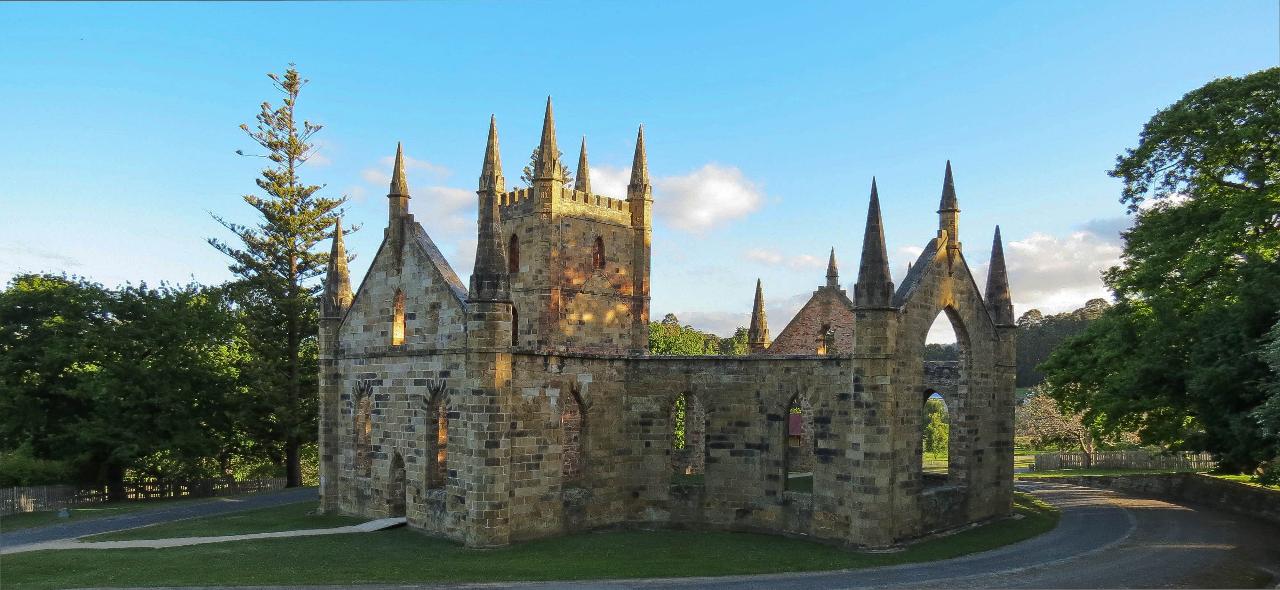 Location: Hobart, Tasmania
Product code: PORT ARTHUR
The morning begins with a hotel pick up as we
make our way to the Tasman Peninsular pulling into Pirates bay lookout for a
photo opportunity. We will arrive as the doors open to the historical site, so
you can make your way through the site leaving behind the hustle and bustle.
We have allocated 4 hours which is a perfect amount of time to enjoy the award-winning
site at your own pace. Included in your entrance fee is
a 25-minute Harbour Cruise out to the Isle of the dead cemetery passing
by the boy's prison and a 45 min guided tour around the Port Arthur site
where your guide will recount numerous stories and explain how the prison
operated all those years ago.
Now Port Arthur has been
ticked off the list you're sure to be hungry (Please note: There is a kiosk and
restaurant at the site). It's time to get some lunch with 3 options available the
bakery, Port Arthur Lavender farm (suggested Tasting platter $20) or simply
indulge in fresh fish and chips cooked before your very eyes at the blow hole
and or Tasman arch. Sampling award winning chocolate (free), oysters and
wine tastings also available (at own cost) before making our way back into
Hobart by 5.30 for hotel drop offs.