12 Day Simpson Desert Adventure 2021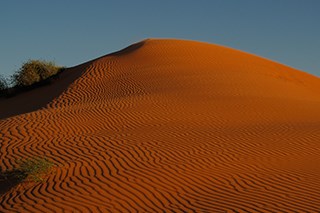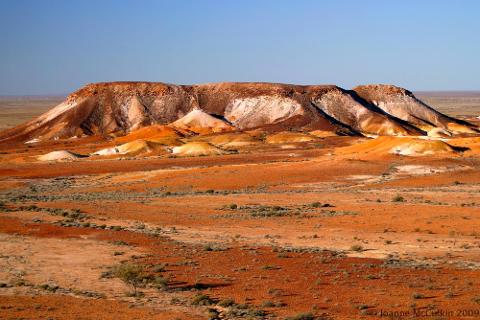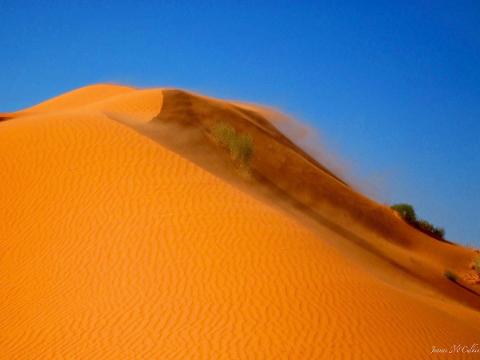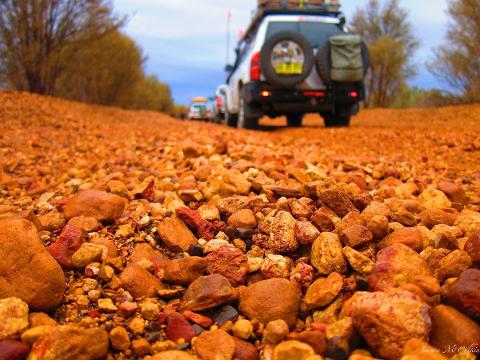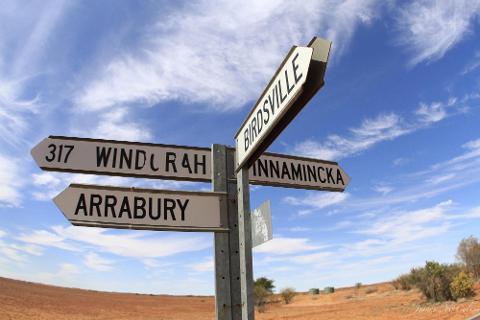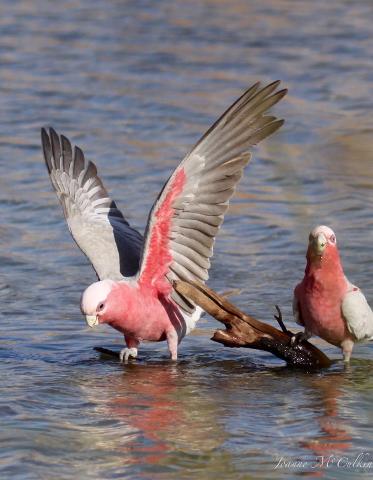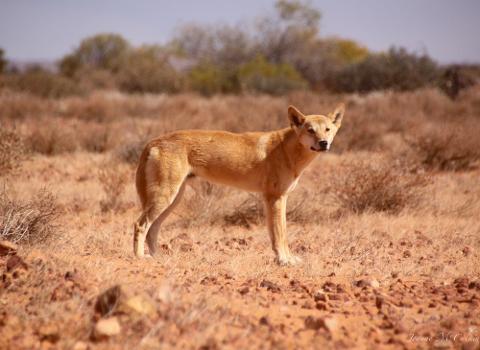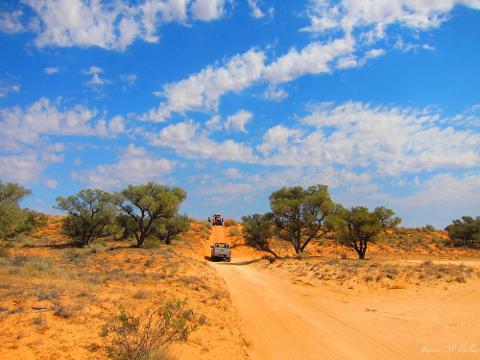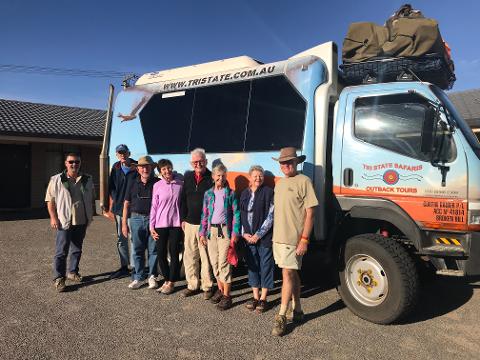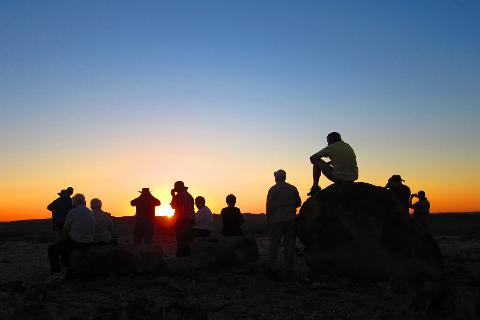 期間: 12 日 (約)
所在地: BROKEN HILL - NSW, New South Wales
製品コード: 12SIM21
A trip to the Simpson Desert is the ultimate outback adventure.
The Simpson Desert - over 170,000 square km's of vast open space, solitude and a place with the largest parallel sand dune desert in the world and one of the most remote places in Australia. It is a unique landscape that captures your imagination, but this is no place for the faint hearted.....
​Crossing the Simpson is a 'must do' for anyone that has adventure in their heart. We will travel in comfort in our 10 seater 4WD Warrior all kitted out with the comforts and our crew in our 4WD to join us and conquer over 1100 sand dunes in the mighty Simpson desert!
Broken Hill – Tibooburra
Day 1: Depart Broken Hill and travel north to Tibooburra, the most remote town in NSW, andthe capital of the Corner Country. Continuing on through Sturt National Park, our destination today is Cameron Corner, where the three states meet. While here take the time to check out the Dingo Fence and the Corner Post, and enjoy a drink at the 'Corner Store'. Accommodation tonight is in basic cabins at the Corner. (share facilities) (L,D)
Tibooburra – Innaminka
Day 2: This morning we follow in the footsteps of Captain Starlight as we travel along the Strezlecki Track to Innamincka. Enjoy the stunning colors as we travel through red sand country along the way, a stark contrast to the flood plains of Cooper Creek. Arriving at Innamincka, our first stop is a relaxing picnic lunch on the banks of the Cooper in the shade of giant River Red Gums. The 'Outaminka Bar' at the Innamincka Hotel is a great place for a refreshing drink and tonight's delicious meal. Optional cruise on Cooper Creek is highly recommended (subject to availability – cost appx $55). (LB,L,D)
Innaminka – Birdsville

Day 3: As we travel north towards Birdsville our journey takes us via the heritage listed Cordillo Downs woolshed. Cordillo Station is currently operating as a cattle station, however it once occupied and area of 7,800 sq kms and was regarded as Australia's largest sheep station. Later in the day a stop at Cadelga homestead ruins will leave you astounded by the history emanating from this remote station in a vast stony desert. Our accommodation for the next two nights is in motel units at the famous Birdsville Hotel. (B,L,D)
Birdsville
Day 4: Today is a day to relax, read a book, do some washing or just wander around and soak up the atmosphere of this iconic outback town. The Tri State crew will be busy preparing vehicles for our desert crossing most of today so you may wish to take a walk down to the Diamantina River or billabong, and spend some time at the Visitor Information Centre to learn more about this fascinating outback town. Lunch today is at the famous Birdsville Bakery, where the option of camel or kangaroo pies may tempt your taste buds. Optional scenic flights over Big Red, Coongie Lakes, or Lake Eyre are usually available from Birdsville – please let us know in advance if you are interested in booking and we will do our best to organize a flight for you. (LB,L,D)
Birdsville – Poepell Corner
Day 5: Leaving Birdsville we travel west to start our desert crossing by first conquering 'Big Red', the highest of more than 1130 sand dunes on our crossing. From the top of 'Big Red' you will look in awe towards the adventure to come. Along the way we stop at Eyre Creek and Poeppel Corner, the junction of Qld, SA and NT. Tonight is our first night bush camping, with a delightful campfire cooked dinner, as we enjoy the outback night sky as you have never experienced it before. (LB,L,D)
Poepell Corner – Camping Centre of the Simpson Desert
Day 6: The excitement continues as we continue in our quest to traverse the Simpson. Each day the dunes we cross vary in size and type – you will be astounded with the variations. The days in the desert are punctuated by photo stops, cuppa stops, lunch stops, wildlife stops and any other stop we want. Maybe just to cheer on one of the vehicles in our convoy as they attempt to cross a particularly tricky dune – the days are filled with so many unexpected surprises as we cross the summit of each dune. Tonight we enjoy another delightful overnight bush camp, about midway across the desert. (LB,L,D)
Centre of the Simpson Desert – Purnie Bore
Day 7: Today we travel across some of the more challenging dunes on our crossing, and enjoy the continuing changes to the desert landscape. Mid afternoon we emerge from the red sand dune landforms to settle into our overnight stopover at Purnie Bore. We have access here to some basic facilities, and after setting up camp you may wish to enjoy a refreshing shower
(not necessarily hot), or take the opportunity explore the wetlands. With a capped artesian bore here there is always an abundant variety of birdlife – this is truly a photographers paradise. As night falls there is a good change you may hear or possibly see some of the many dingoes, wild camels and donkeys in the area. (LB,L,D)
Purnie Bore – Mount Dare
Day 8: Travel today takes us through Spring Creek Delta and into a vast landscape punctuated with flat topped mesas. A highlight of today is a swim in the warm waters of Dalhousie Springs in Witjira NP. The water temperature ranges from 38C to 43C, and is a welcome end to our desert crossing. The historic Dalhousie Homestead ruins are a great stop after lunch, before we head back into gibber country for the rest of the afternoon. We are back to the comfort of cabin accommodation tonight (share facilities) at Mt Dare Hotel. Enjoy some real outback hospitality at SA's most remote Hotel, with dinner in the hotel and the opportunity to explore, have a beer at the character filled bar or perhaps enjoy some wonderful sunset opportunities late afternoon. (LB,L,D)
Mount Dare – Cooper Pedy
Day 9: This morning we head to Oodnadatta with a wonderful morning tea stop at Eringa waterhole along the way. John McDouall Stuart camped here in 1861 whilst on his quest to reach the Gulf, and this spot is also on one of the many Kidman properties across the country. Check out the ruins of the old homestead and meat house, or just relax on the waters edge to enjoy your cuppa. We have a quick stop at the famous Pink Roadhouse at Oodnadatta before heading further west via Mt Barry and Moon Plain to the opal-mining town of Coober Pedy for our overnight stay in modern motel apartments. This is a great chance to catch up on your washing and enjoy some creature comforts. Tonight we enjoy and authentic Greek pizza made by our host,
Yani. (LB,L,D)
Cooper Pedy – Maree
Day 10: This morning after breakfast we will have a short tour around the main part of town before letting you loose on the attractions and opal shops. With as couple of
hours at your leisure take the time to visit the attractions that interest you most. From Coober Pedy we follow the Borefield Track toward William Creek, with a great lunch stop at Lake Cadibarrawirracanna. At William Creek we visit the quirky outback hotel for a refreshing drink before continuing along the Oodnadatta Track to Marree. There are many opportunities for photo stops along the way, and one not to be missed is the Lake Eyre South viewing area – a great vantage spot take in the enormity of this spectacular outback salt lake. Marree is at the junction of the Birdsville Track and our accommodation tonight is in motel units at the roadhouse. (LB,L,D).
Maree – Rawnsley Park
Day 11: For those who are interested there may be an opportunity this morning to take and optional scenic flight over Lake Eyre. Leaving Marree we head south towards the Flinders Ranges. Our morning tea stop at the ruins of Farina township gives us a great insight into the hardships faced in such remote areas in days gone by. Next stop is at the amazing ochre pits near Lyndhurst and we visit Talc Alf (a real-life outback character) to learn about his unique take on life and language. This afternoon we visit the iconic Prairie Hotel for a cool drink and
an opportunity to pick up some unique souvenirs, before continuing on to our destination tonight at Rawnsley Park Station, overlooking the southern face of Wilpena Pound, with dinner in their Woolshed Restaurant. (LB,L,D)
Rawnsley Park – Broken Hill
Day 12: A highly recommended option to start the day is an early morning scenic flight over the magnificent Wilpena Pound (appx. $185pp for 30 minute flight). As we come to the end of our tour we travel through the southern Flinders Ranges, visiting Hawker and Orroroo along the way, before continuing on to Broken Hill for journeys end. (B,L)
Includes: 8 nights accommodation (2 with share facilities), 3 nights camping, transfers, meals as indicated (LB= Light Breakfast; B= Full Breakfast: L=Lunch; D=Dinner), morning teas, admission
fees are included for both passengers and tag-alongs. Passenger price also includes travel in luxury 4WD vehicles, tents and camp chairs. Tents and camping equipment are not included in
tag-along prices. A full packing information list will provided when booking.
Overview
The Simpson is made up of 1100 parallel sand dunes that run north-north-west to south-south-east.
Some of these dunes are 200 kilometres long, and tracks like the Old Andado, Colson or Hay River tracks have been made in the swales (the dips) of the dunes and run for tens of kilometres.
Far from being desolate, the Simpson is home to an incredible array of birds, animals and plants. In certain places like Purnie Bore, underground water bubbles to the surface and turns the desert into an oasis where life thrives.
The Simpson Desert is both beautiful AND challenging. If you're thinking about exploring this magic place, you'll need to be VERY well prepared.
Which is why we've created the Simpson Desert Ultimate Guide to help you start planning your adventure.
Climate
The Simpson Desert climate can be described as 'arid'.
Its rainfall is low, averaging only 150mm per year. Weather is very hot in summer, but temperate in winter. Winter nights often fall below freezing.
In other words, the climate is one of extremes.
Temperatures average 36-39C in summer and 18-24C in winter. However, summer temperatures of 50C have been recorded!
Quick Facts
Here are some BIG Simpson Facts:
Area: 170,000 sq kilometres
Fourth largest desert in Australia
The Simpson has the longest parallel dunes in the world
Some dunes are 200km long
Estimated number of parallel sand dunes: 1100+
The tallest dune is Nappanerica or Big Red. It's 40 metres high!
Annual rainfall ranges from 150-200mm
Temperatures ranging from -2 Celsius to 50 degrees Celsius have been recorded
Temperature in August 22 - 24 degrees in the Day 5 - 8 degrees at night.


Where is it?
The Simpson is situated in the far north of South Australia near Lake Eyre, and extends north into the Northern Territory for almost 300km all the way to the Plenty Highway, and east into Queensland to Birdsville.
This tour Departs from Broken Hill Tuesday 10th August 2021