WINERY TOUR - TILBA & TILBA VALLEY WINERY & ALE HOUSE TOUR including transport, lunch & wine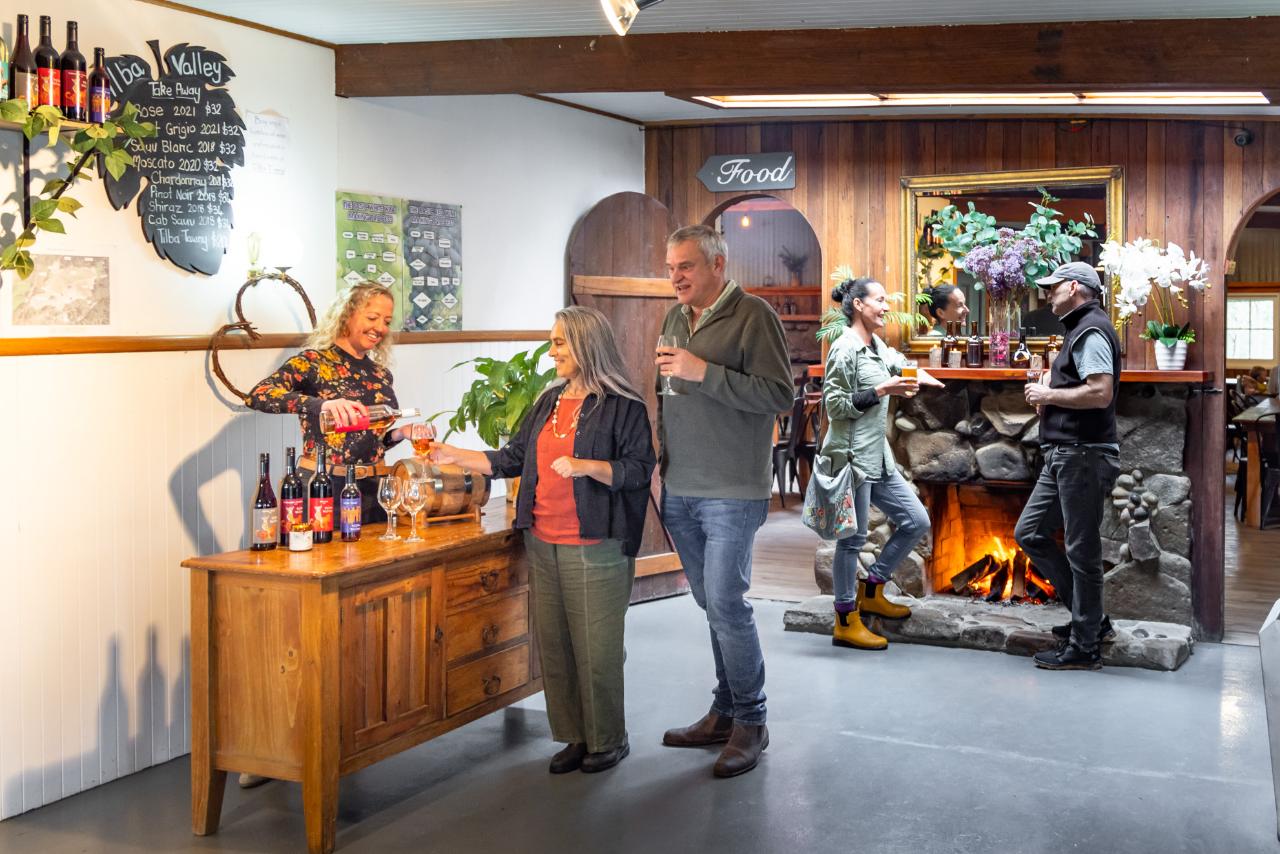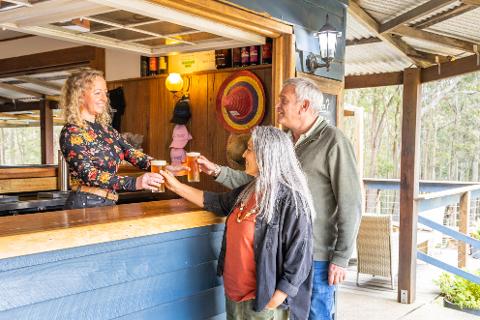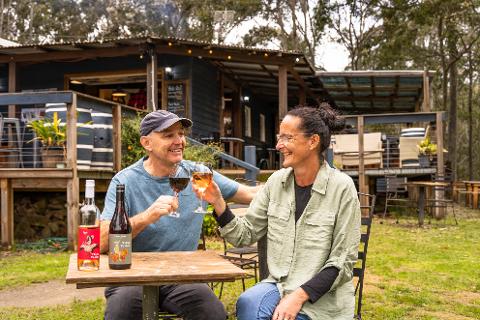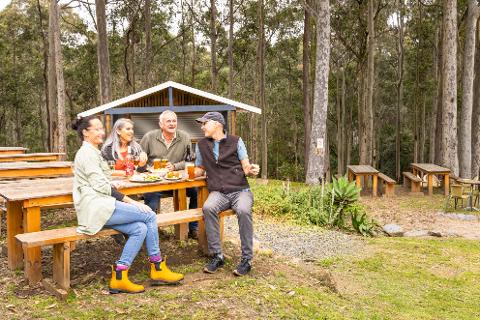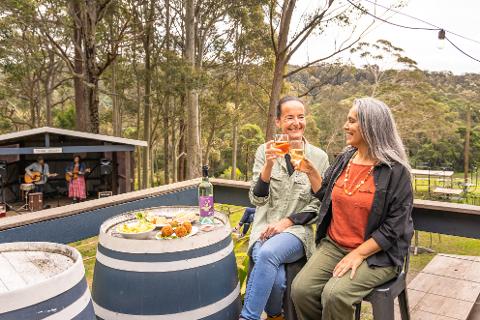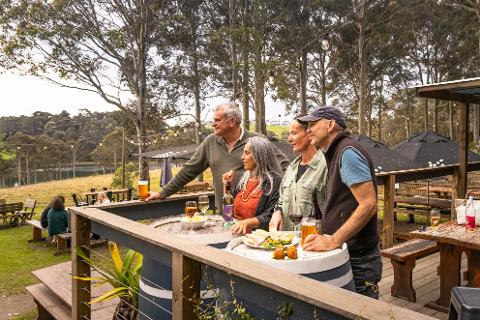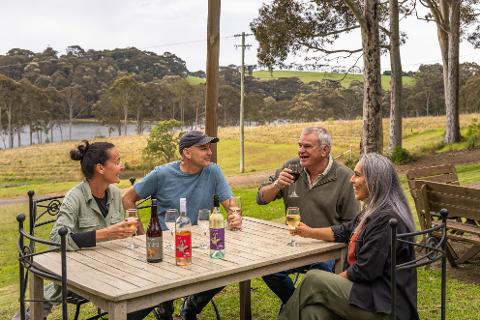 Duration: 3 Hours (approx.)
Location: Narooma, NSW
Product code: SETWT
WINERY TOUR - TILBA & TILBA VALLEY WINERY & ALE HOUSE TOUR including transport, lunch & wine

INCLUSIONS:
WHAT:
RETURN TRANSFERS FROM YOUR ACCOMMODATION
WINE TASTING
A COMPLIMENTARY GLASS OF BEER, WINE OR SOFT DRINK
A La Carte LUNCH - One course (excluding the seafood platter)
Includes a 30 minute stop in Central Tilba on the way back
WHO: All welcome
HOW LONG: 3 HOURS
WHEN: 11:30AM DEPARTS 5 DAYS PER WEEK, WEDNESDAY TO SUNDAY, YEAR ROUND.
MINIMUM 2 PAX MAXIMUM 7 PAX
INCLUDED: LUXURY TRANSPORT, COMPLIMENTARY DRINK AND LUNCH & OPTIONAL WALK AROUND CENTRAL TILBA
BRING: LIGHT JACKET FOR COOLER WEATHER

Discover the Essence of cool climate wines and locally crafted
Ales


Immerse yourself in the beauty of the Tilba Valley Winery, nestled on 10 acres of established vines overlooking the stunning Corunna Lake. Indulge in a wine tasting of their exquisite cool climate wines,
followed by a delectable lunch from their A La Carte Menu, accompanied by a complimentary glass of wine or beer. Join us on this hidden gem of a tour, where relaxation, breathtaking views, and unforgettable experiences await.



Tilba Valley Winery



Experience the magic of Tilba Valley Winery, a well-kept secret nestled amidst the natural beauty of Corunna Lake. Enjoy a wine tasting and let their knowledgeable staff guide you through the flavours
and nuances of their handcrafted wines.



A Culinary Delight



After the wine tasting, treat your taste buds to a delightful lunch at Tilba Valley Winery. Choose from their enticing A La Carte Menu, featuring a range of delectable dishes made with locally sourced
ingredients. As a special treat, enjoy a complimentary glass of wine or beer to complement your meal.



Breathtaking Views and Live Music



From the moment you arrive at Tilba Valley Winery, you'll be captivated by the relaxed atmosphere and the stunning views over Corunna Lake. Take in the beauty of the surroundings as you enjoy live music
every Saturday and Sunday from 12 o'clock, adding a touch of magic to your winery experience.



Explore Central Tilba



After a delightful time at the winery, we'll take you to the National Trust village of Central Tilba. Spend around 30 minutes exploring the charming shops filled with local artisanal products. Don't miss
the opportunity to try the renowned cheese at Tilba Real Dairy, a true delight for cheese lovers.



Unwind and Savor the Moment



Don't miss out on this hidden gem of a tour. Book your Tilba Valley Winery Tour today and immerse yourself in the beauty of the vineyards, indulge in a wine tasting, savor a delicious lunch, and explore the
charming village of Central Tilba. Relax, unwind, and create unforgettable memories in this enchanting corner of wine country.




See www.southboundescapes.com for more information on our other experiences and accommodation. We have many different accommodation options and are a South Coast specialist so if you have any questions please do not hesitate to give us a call.