Wallaroo Township Paranormal Lockin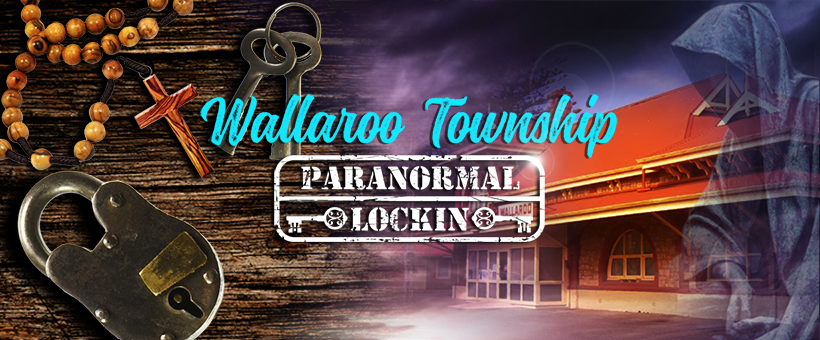 天數: 4 小時 (左右)
位置: Wallaroo, South Australia
产品编号: WTPL
Get locked-in overnight and investigate three of the most haunted buildings in Wallaroo!
Start off with a tour down the main streets of Wallaroo with the Ghost Crime Tours team. Then proceed with the investigation of the former Wallaroo Post Office which is now the Wallaroo Heritage and Nautical Museum; then the old Wallaroo Police Station, where you will see the cell where Elizabeth Woodcock was held before she was transferred to Adelaide Gaol; and finally, get a chance to visit during after hours the haunted Copper Coast Hotel!
Ghost Crime Tours will provide you with all the equipment you will need including EMF detectors and voice recording apparatus. We will make sure that there are experienced investigators present to guide you through this unique experience.
When the investigation ends, the thrill doesn't stop there. Your Wallaroo Township Paranormal Lock-in booking includes your accommodation in the hotel where you can spend the night! Are you ready to see if anything ghostly happens after all the equipment is packed away?
Paranormal groups with their own equipment are more than welcome to book.
Places are strictly limited so don't wait and book your spot on the next Wallaroo Township Paranormal Lock-in today!
DUE TO THE CONTENT OF OUR STORIES, AND LOCATION OF OUR EVENTS, CHILDREN UNDER THE AGE OF 16 ARE STRICTLY NOT ALLOWED TO BOOK AND ATTEND. OUR GUIDES MAY ASK FOR PHOTOGRAPHIC IDENTIFICATION AND IF YOUR CHILD IS UNDER THE AGE OF 16 THEY WILL NOT BE ALLOWED TO PARTICIPATE AND YOUR BOOKING FEE FORFEITED ACCORDINGLY.
We strongly advise you read our terms & conditions prior to booking any tickets to this event - https://ghost-crime-tours.rezdy.com/terms